Série "Gold on Ice" réalisée lors d'une résidence d'artistes internationale dans le Cercle Polaire,réalisée avec l'association The Arctic Circle.
2019 Summer Expedition International Territory of Svalbard June 2019, aboard Tall Ship Antigua
The Arctic Circle est un lien où l'art croise la science, l'architecture, l'éducation et l'activisme -un incubateur de réflexion et d'expérimentation pour les artistes et les innovateurs qui recherchent et favorisent des domaines de collaboration pour s'engager dans les problèmes centraux de notre temps.
Un regard d'artiste sur la région polaire Arctique
Porter un regard d'artiste sur cette région est son premier objectif. Au-delà des fantasmes et des légendes, le Pôle Nord connaît une brûlante actualité. Sa situation géographique où s'entrecroisent des routes maritimes nouvellement ouvertes par la fonte des glaces ainsi que ses abondantes ressources géologiques et halieutiques en font une zone stratégique mondiale en devenir. Celles-ci font l'objet de nombreuses convoitises internationales qui, si elles sont assouvies, engendreront des destructions incommensurables pour l'ensemble de la biosphère.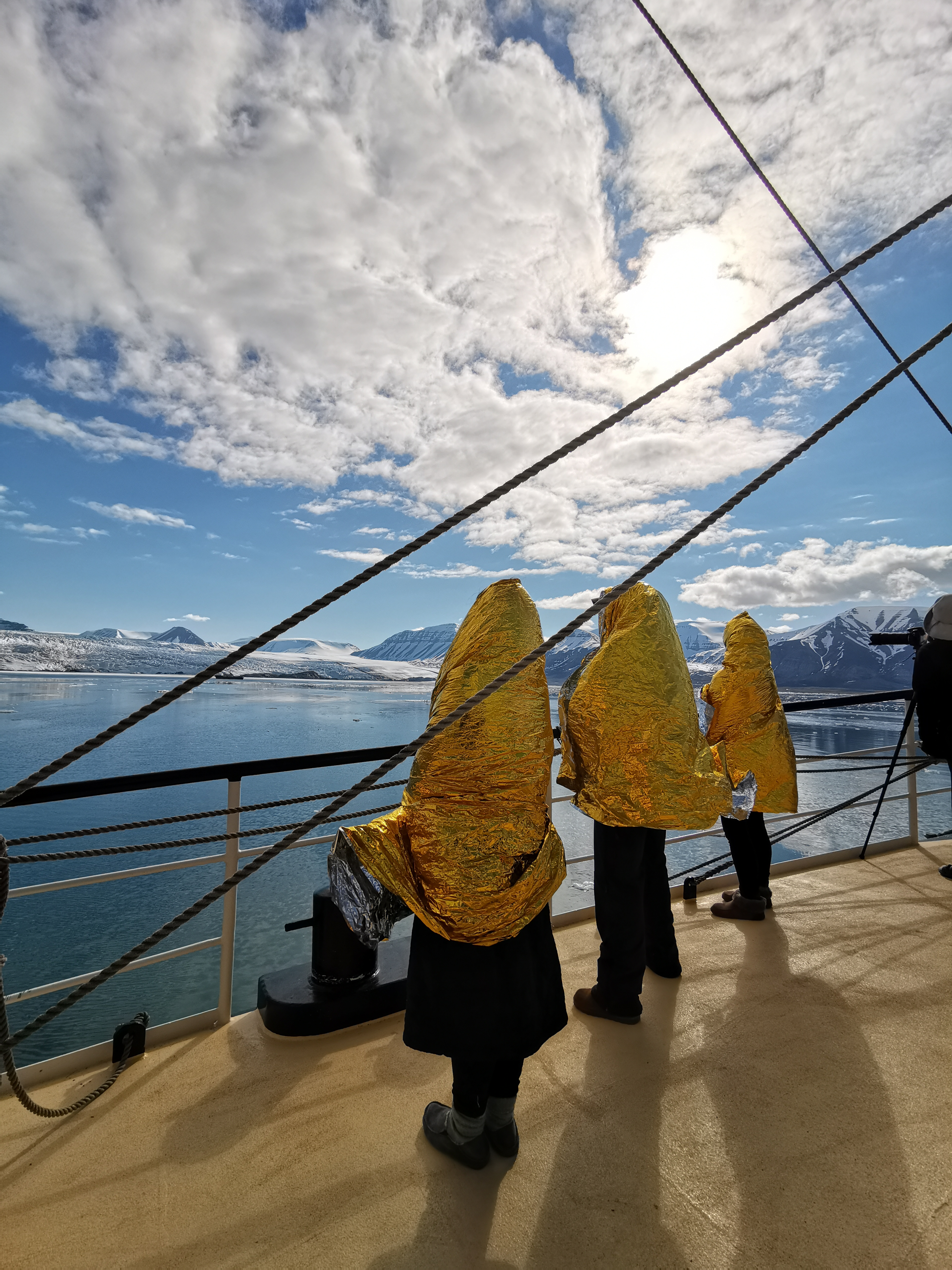 Un monde hanté
Les œuvres produites apporteront leur lumière sur cette région du monde hantée à présent par le spectre d'un désastre environnemental majeur. L'ensemble de ces actes de créations individuels et collectifs, qui incarneront une véritable relation avec les écosystèmes du Pôle, sont l'apport exceptionnel et unique de ce laboratoire flottant. L'expédition et le séjour polaire fournissent une expérience partagée à se participants pour aborder les enjeux cruciaux de notre époque à travers une pluralité de perspectives